Russian dolls are also known as nesting dolls, babushka dolls or Matryoshka. They are very popular Russian souvenirs, and are famous all over the world.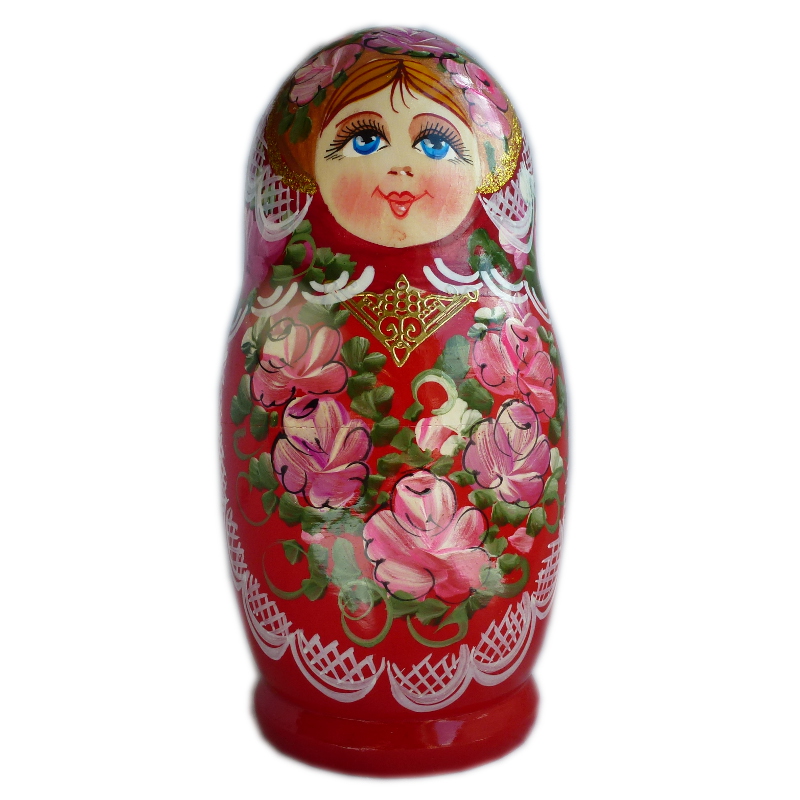 The first Russian doll was made in 19th century, and soon after Russian dolls became a well known symbol of Russia.
Usually, Russian dolls are made from one of several types of wood such as Lime, Birch, Alder or Aspen. Each set is turned on a wood turning lathe, usually from a single piece of wood.
The first Russian doll was carved in the 1890 by Vasiliy Zvezdochkin and painted by the Russian artist Sergey Malutin. Sergey Malutin was also well known as an architect and stage designer. The first doll was an  8 piece set, named "Girl with rooster".
Russian dolls were very popular, and were quickly established as an ideal gift, especially to women from their loved ones.
In 1900 Russian dolls were demonstrated in the exhibition in Paris where they were rewarded and received worldwide recognition.
There are several Russian towns which have become famous for the production of Russian dolls: Semenov, Sergiev-Posad, Voznesensk. All towns maintain their own methods and styles when creating the dolls and pass on their experience down through generations. At Russian Dollcrafts we only sell dolls from these towns, which have been hand made in the traditional ways.