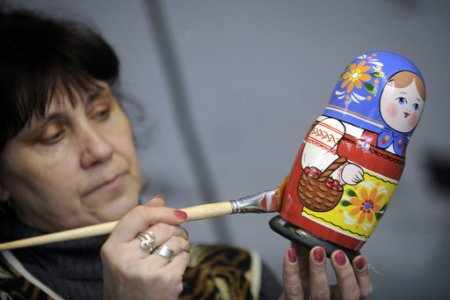 We are pleased to offer our customers a wide range of genuine Russian dolls and other crafts.
We are constantly replenishing our stock direct from Russia and are regularly expanding our range with new dolls and other authentic Russian crafts.
We guarantee that all our Russian dolls are genuine Russian crafts, not mass produced items you may find elsewhere.
Shopping on Russian Dollcrafts is simple, just select your favourite product, conveniently pay by credit or debit card securely via PayPal and we do the rest.
We are always here to help if you have any queries.
E-mail: dollshop@dollcrafts.co.uk