Russia is unique country with its vast territory providing a home for millions of people.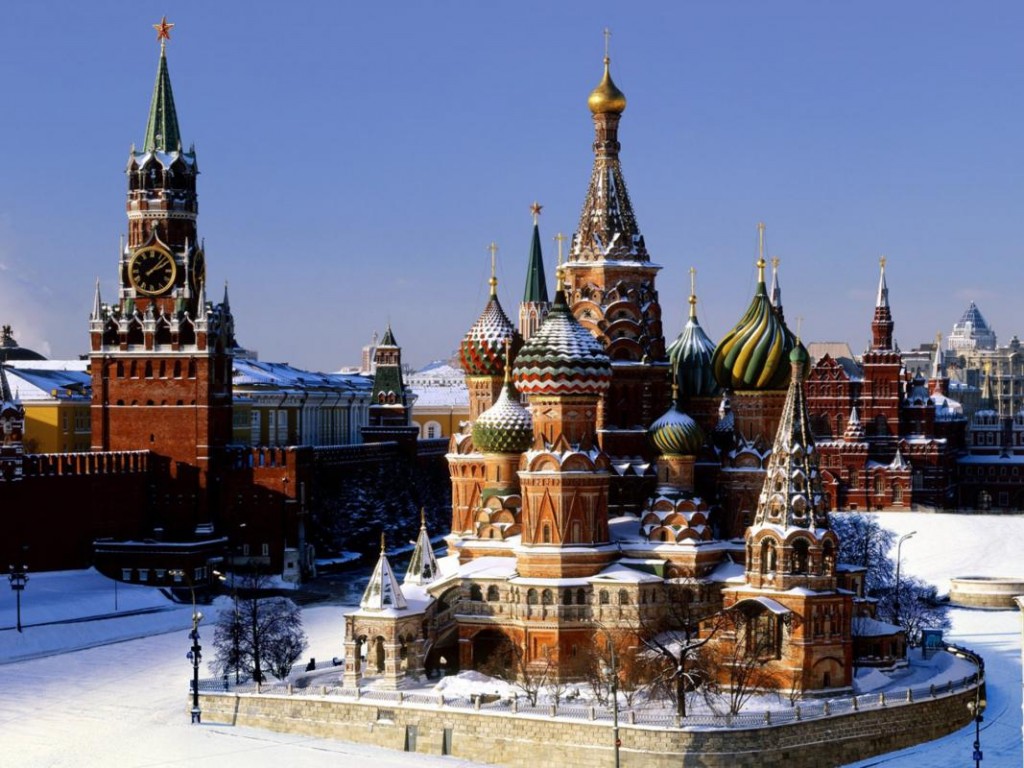 Here are some interesting facts about Russia which could be useful to know before your visit:
Geographical Facts
Russia is the only country in the world washed by 12 seas.
Lake Baikal in Siberia is the deepest lake in the world. It would take all the major rivers of the world, Volga, Don, Dnepr and Yenisei, Ural and Ob, Ganges and Orinoko, Amazon and Thames, Seine and Oder, nearly one year to fill lake Baikal's basin.
Ladoga lake is the largest one in Europe. Its area covers  400 sq km.
The Khibins of Russia are the highest mountains within the polar circle.
The Ural mountains that divide Russia into European and Asian parts are amongst the most ancient mountains in the world.
There are more than 800 glaciers covering over 600 sq km in Altay.
The famous Russian ski resort Dombay, has about 20 km of ski routes.
There is the only place in Russia with a hot spring. Its claimed to be rich in medical properties, and supplies the mineral waters of the Essuntuki and hydrosulfide baths.
The legendary Trans-siberian railway route goes through 8 time zones in Russia, starting from Moscow with a final point in Bejing, China. The route covers over 9,000 km.
The nearest point between 2 continents that divide Russia and the United States is only 4 km.
Sightseeing facts
There are more than 40 operating fountains and 5 waterfalls in Peterghof, located in the suburbs of St.Petersburg.
"Alexander and Natalie" located in the famous Arbat Street is the only Moscow fountain with drinking water.
The cities and towns of  "Golden Ring" are a vivid encyclopedia of ancient Russian architecture.
Without doubts, Sergiev-Posad town is one of the most exciting places in Russia with its unique St. Sergius Trinity Monastery (founded in 1340). It is the centre of the Russian Orthodox Church and Russian Arts and Crafts industry.
Moscow metro is the fastest and busiest underground railway, trains are scheduled for every 90 seconds in a rush hour. Opened in 1935 with one 11-kilometre (6.8 mi) line and 13 stations, it was the first underground railway system in the Soviet Union. By 2014, the Moscow Metro has had 196 stations and its route length is 327.5 km (203.5 mi)
Despite the effectiveness of the Moscow metro, many people prefer driving their own cars, even though the drive from homes to the offices may take them longer at times. Moscow traffic is sometimes stationary for hours.
Russian people
Russian people rarely trust everything cheap.
A particular Russian custom is to sit up late in the kitchen and have  so-called "about-life" conversations.
Russian people mostly avoid speaking about their jobs.
Russian people are generally well educated. There are nearly 600 universities in the country and having a university degree is the main reason to be offered a good job.
Many Russian people prefer spending their holidays and free time in their summer houses outside the cities which are called "dacha".
Russians generally like to think that any problem can be solved by personal agreement.
Many young Russian people strive to be more European believing that everything European is better than Russian.
Russian people like to celebrate. They take any chance available to treat their colleagues, be it for their birthday, a wedding, or just a promotion within the company.
Cakes, sweets, and Russian sandwiches are always welcome!